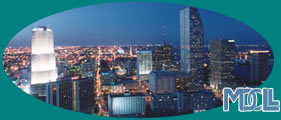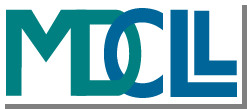 HISTORY
The county law libraries in Florida were established by a Special Act of the Florida Legislature in 1937 (Laws of Florida, Chapter 17720) which prescribed a tax on members of the Bar in counties having a population of 180,000 or more, to be used for the creation of a law library in that county.

This legislation has been supplemented by various acts throughout the years. This act was implemented in Dade County by a rule of the Circuit Court adopted in June, 1937, which placed the supervision, management and control of the library in a Board of three Trustees, appointed by the presiding Circuit Judge.
LAW LIBRARY BOARD OF TRUSTEES
The members of the Board of Trustees are appointed by the Chief Judge of the Eleventh Judicial Circuit.
HONORABLE BERTILA SOTO,
Chief Judge
Eleventh Judicial Circuit of Florida
CURRENT BOARD OF TRUSTEES MEMBERS
HONORABLE GILL S. FREEMAN, Circuit Court Judge, Chair

STEVEN BEFERA, Esquire
Dade County Bar Association
HONORABLE ABIGAIL CYNAMON
Florida Association of Women Lawyers
STEPHEN FISCHER, Esquire
American Board of Trial Advocates
DANIEL KAPLAN, Esquire
North Dade Bar Association
RAYFIELD M. MCGHEE, Esquire
VICTORIA MENDEZ, Esquire
Cuban American Bar Association
AMELI PADRON-FRAGETTA, Esquire
DAMIAN THOMAS, Esquire
Wilkie D. Ferguson, Jr. Bar Association
NANCY WEAR, Esquire
South Miami/Kendall Bar Association

MIAMI-DADE COUNTY LAW LIBRARY STAFF
JOHANNA PORPIGLIA, DIRECTOR
CLAUDETTE CALIXTE, REFERENCE
JORGE MIHAIC, REFERENCE / NETWORK ADMINISTRATOR
Miami-Dade County Law Library
73 West Flagler St. #321A
Miami, FL 33130